Liven up any party with one of our Party Bands!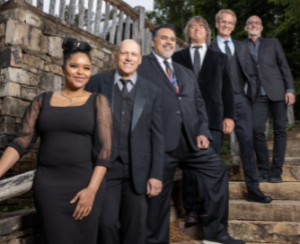 The Moxie Band – Details and Demos
Make your Atlanta wedding reception a smashing success with wedding entertainment from Moxie. Moxie is a premier Atlanta wedding band specializing in providing our customers with the best in Atlanta wedding entertainment. We have a proven track record of customer satisfaction and are ready and willing to accommodate your particular requirements. Every event is specifically customized to your taste. Whether you're looking to enjoy a classy, elegant night of jazz, swing or big band dance music or raise the spirit with classic rock 'n roll, we can help you create the mood and atmosphere that is most appropriate for your Atlanta wedding reception.
---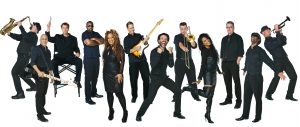 The Ruperts Orchestra – Details and Demos
The Rupert's Orchestra is a twelve-piece dance band that formed in 1987 to open Rupert's Nightclub in Atlanta, Georgia. For over eight years they played to packed houses and were voted Atlanta's best house band every year. They have now focused their attention on the corporate and private events market. The band is comprised of some of the finest talent from around the nation. At the core of the group is a driving rhythm section accented by a fiery horn section, and an explosive Latin percussionist. Fronting the band are four of the hottest vocalists around, each with a unique sound, performing both lead and background vocals.
---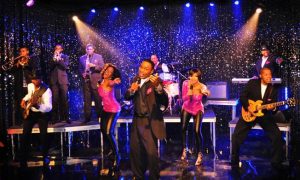 Infinity Show Band – Details and Demos
Welcome to the exciting and dynamic world of the Infinity Show Band where you get a glimpse of this powerful ensemble that has dazzled audiences and guest with their unique entertainment extravaganzas. This high energy group packs dance floors as they entertain with total fun and audience participation creating memories for a lifetime. As one of the Southeast most popular bands, Infinity Show Band provides just the right ambiance for every event.
---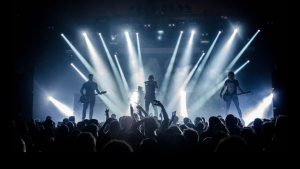 The Karaoke Band – Details and Demos
We bring the band – you bring the singing!
---

Mix Drive Machine – Details and Demos
High energy live music for weddings & corporate events. Playing all your favorite songs.
---
Formerly The Riot "The Vibe" is an Atlanta area, high-energy, Acoustic OR Electric, duo/trio/or full band. We do party, dance, funk, rock, pop, hiphop, and country. We focus on keeping people dancing and rocking out. If needed provide the atmosphere that matches your event. We cater to our client song requests, style of event, and attire. We provide an interactive entertainment experience with the audience. We handle Weddings, Private parties, Outdoor Festivals & Special Events. The band is fronted with multiple professional lead-singers/musicians and carries over a 375 song selection.
---

Party at The Limit – Details and Demos
Party at the Limit is a dynamic 6 to 10 piece highly versatile party band that electrifies their clients and guest with an incredible show that's customized for weddings, corporate and civic events. They perform at a high energy level keeping the party fun constantly flowing. A hallmark of Party at the Limit is their ability to get a party started and leaving clients and their guest wanting more. Wardrobe changes are standard with hip choreography . They use state of the art lighting and sound equipment, provide an exceptional vocal presence and party experience at every event. With Party at the Limit you are not limited to a certain style of music but get to choose the genre that best fits your event. You can choose Motown, Classic Rock, Disco, Funk, Country, Swing, R&B, 60's to today's hit. When the success of your event depends on the entertainment, depend on Party at the Limit!
---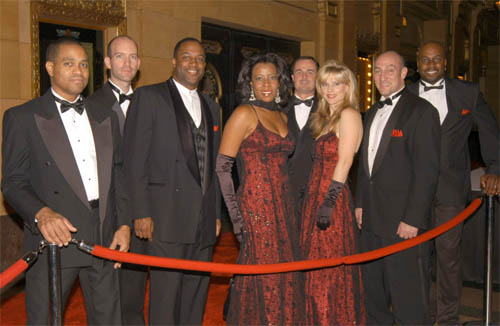 Platinum are no doubt one of the most dynamic, versatile and enthusiastic bands in the south! This group consists of some of the most talented performers from the Atlanta area who have come together to form this high-energy, interactive experience for weddings, corporate events, Bar/Bat Mitzvahs, or any other special event that requires great entertainment. From an intimate get together for fifty to an earth shakin' party for thousands, Platinum entertain from the first song to the very last. This is a band with fresh energy, yet it has the experience and professionalism to make your event smooth, memorable and most importantly fun for everyone!
---
S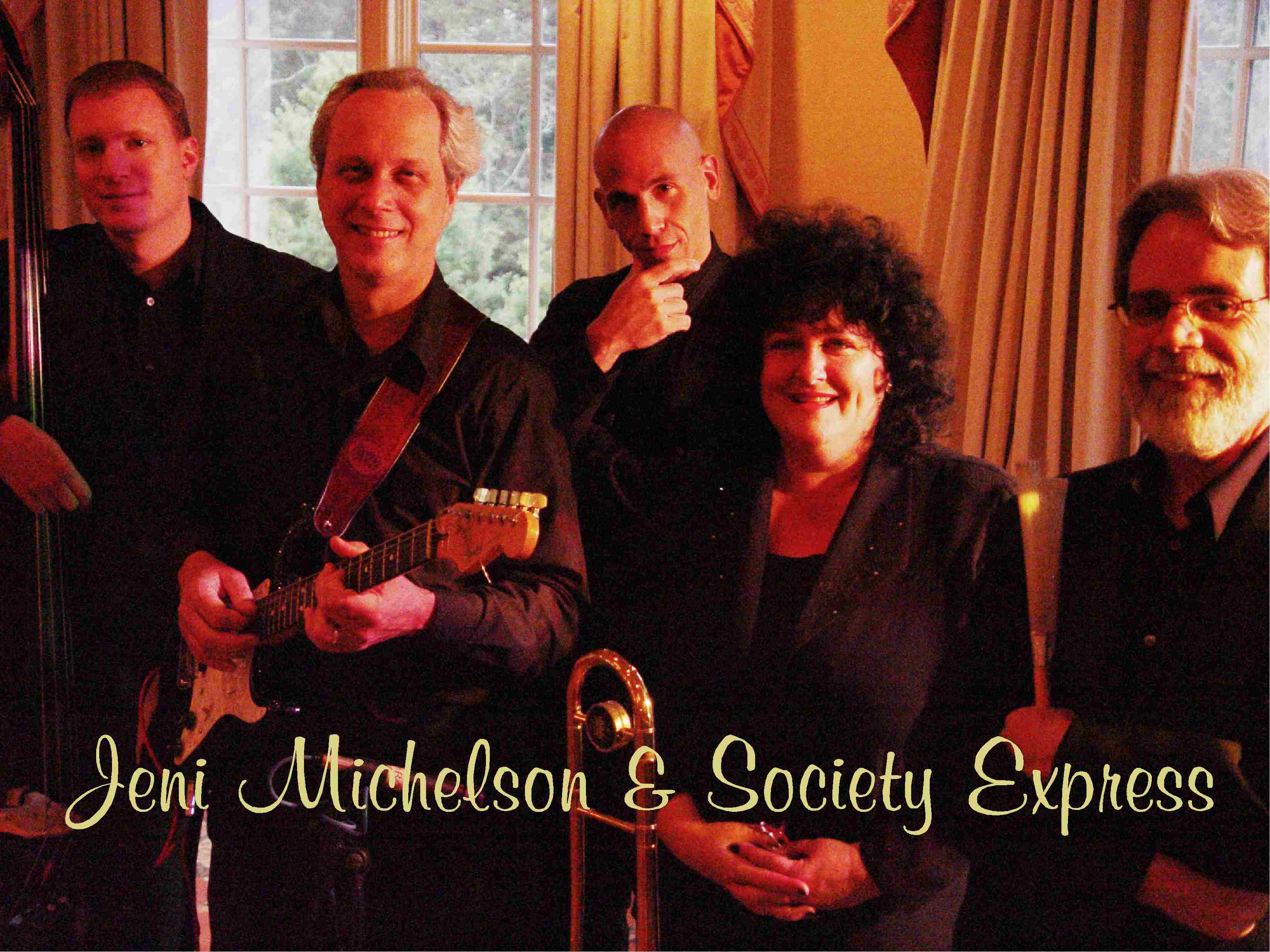 ociety Express – Details and Demos
The Society Express Band, from Atlanta, GA., is an amazing, hip Little Big Band that plays a huge repertoire of songs. Voted 2006 & 2007 Top 150 Hottest Bands in the USA by Modern Bride Magazine, this fabulous group can play swing, Motown, classic rock & funk to salsa, pop, beach, blues and more. Together for over 16 years, Society Express sets the party on fire with the Top 40 dance hits that are guaranteed to dazzle the masses.
---
The Wheels – Details and Demos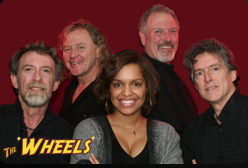 The Wheels are a four piece band that features superb three part harmony arrangements and talented musicianship, giving their fun and energetic performances the sound of a much larger group. The Wheels have been on the bill with James Brown, Carlos Santana, Kathy Matea, Al Green, Spyro Gyra, The New York Voices, The Atlanta Symphony Orchestra and have served as the backup band for Percy Sledge.
The Wheels playlist consists of jazz standards, dance music, Motown, blues, soul, classic rock and roll ! They will also perform unplugged acoustic upon request. A big show in a small package that's flexible, fun and affordable! You get great mileage with "The Wheels". Have them tailor a performance for your next event.
---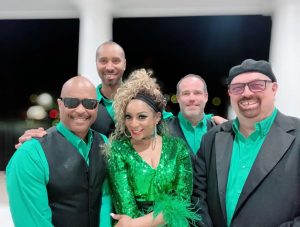 KP and The Classics – Details and Demos
Making your next special event an overwhelming success is the main goal for KP and The Classics.  Currently in their 5th year –  the first 2 years were spent developing a local following in their hometown of Atlanta, Georgia while perfecting an energetic stage show that they have become known for.
---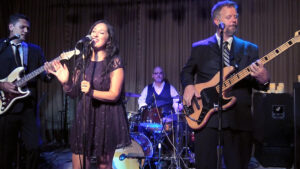 The Treble Makers – Details and Demos
The Treble Maker is one of Atlanta and Athens premiere party bands! Perfect for weddings, private parties, family functions, and corporate events, the local based band The Treble Makers is exactly what your next event needs. Our Private Event Band offers a set list that covers all the greatest hits you and your guests will love. From a formal 2 piece acoustic performance, to a full horn section concert, The Treble Makers are here to give our clients memories that last a lifetime! Contact us to learn about our musical repertoire and sensible prices, and check out our testimonials to learn what clients have thought about our past performances…
---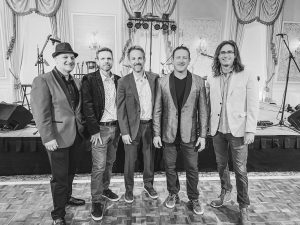 Reckless – Details and Demos 
Reckless has been rocking the Greater Atlanta area and beyond since 2014. Reckless has a diverse set list of crowd pleasing favorites, featuring 90's rock, pop, modern country, 80's, classic rock, and dance music. We specialize in performing fun music that everyone knows and can sing along and dance to. Whether it's a night club, restaurant, private party, charity function, festival, or any event that can be enhanced by terrific live music, Reckless will have the crowd rocking all night long!
---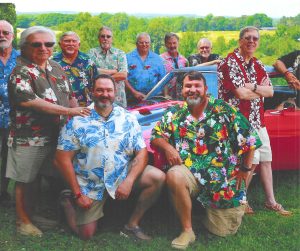 Back in Time Band – Details and Demos
We bring eleven professional musicians to the stage at every performance; a five piece rhythm section, a four piece horn section, a lead singer with eight of the guys singing back up.
---
New Orleans native Bogey Thornton and the handsome troubadours of The Viceroy ply their trade with much derring-do. Covering classic soul from every era along with retro rock/pop to today's current chart-toppers, Bogey & the Viceroy performances lead to packed dance floors and good times.
---
Exchange Party Band creates the ultimate entertainment experience. This seven-piece band consists of two top notch vocalists, a groovy rhythm section, and a smooth saxophonist.