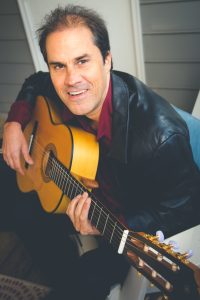 I am a guitarist/musician who has been playing since 1986, and who has been performing the style of solo instrumental Flamenco/Latin guitar on and off since around 1992. I began playing in the style of Rumba Flamenco around that time, and then integrated Latin guitar styles such as Bossa Nova and Mexican Traditional into my playing and perform some traditional flamenco styles such as Solea, Alegria, and Tangos as well.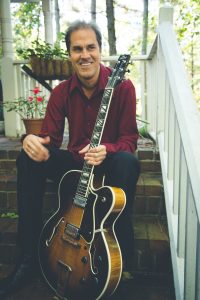 In the particular guitar style, I have performed both solo as well as in a duo called Los Sonidos, and have also recorded a solo CD of Latin/Flamenco instrumental guitar entitled "Soledad," which contains 3 originals as well as 3 standards from other artists such as Gipsy Kings, Ruben Fuentes, and Antonio Carlos Jobim.
In my extensive career as a guitarist, I have performed on many numerous occasions for various settings including art openings, weddings, coffee houses, corporate functions, and private parties.
The music I perform in the Flamenco/Latin style is a blend of both modern and traditional flamenco forms, as well as some modern popular music done in the style of Flamenco.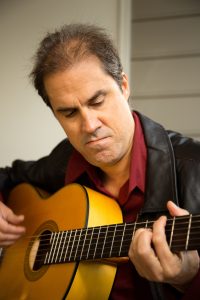 I studied jazz guitar with the famed Rick Beato, former college jazz professor and musician, and I have been playing and performing solo instrumental jazz guitar for several years at various private parties and restaurants.
In my playing style, I bring technique, dynamics, excitement,  passion, and expression to the fold. So if you would like to add class and ambiance to your occasion by having solo flamenco guitar, I am available. And if you hire me, you won't be disappointed.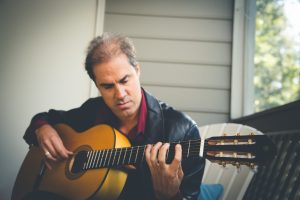 MUSIC
FLAMENCO
JAZZ
REVIEWS
Review by Nikki C.
Wedding Reception•Reviewed on June 24, 2023•From Atlanta, GA
Alonso created the exact vibe I wanted for my son and daughter-in-law's backyard wedding reception; mellow, romantic, and memorable! All the guests commented on how beautifully he played. Definitely keeping his info for future events!
Review by Patrick B.
Graduation Party•Reviewed on May 20, 2023•From Atlanta, GA
Just what we were looking for for our graduation Latin-themed party. Alonso is a delight! Strongly recommend
Review by Caroline B.
Birthday Party (Adult)•Reviewed on December 17, 2022•From Woodstock, GA
Alonso was amazing, and we are so happy he was able to play at our party. Alonso and his music was a great addition to the evening, and enjoyed by everyone. He was friendly, and professional.
Review by Michael M.
Private Party•Reviewed on April 23, 2022•From Alpharetta, GA
Alonso and his flamenco guitar was the perfect accent for our daughter's Spanish themed engagement party. He was actually early when informed that the party would start before we asked him to begin. He played beautifully and was very accommodating to any request. He totally "took care of" himself and made it stress free for us. No small thing! Alonso is an absolute pleasure to work with and to listen to. Would not hesitate to ask him to entertain at any function.
Review by Nairika C.
Art Gallery Opening•Reviewed on December 9, 2021•From Gainesville, GA
Alonso was terrific to work with…and unbelievably talented. We had several guests mention how much they enjoyed his guitar playing. Thank you Alonso!
Review by Amelia D.
Private Party•Reviewed on May 21, 2021•From Duluth, GA
Alonso was prompt in his response during the booking process, and answered any questions that we had. He arrived on time to our event and left himself enough time to get set up and in place. He was fantastic to work with and our guest really enjoyed his live entertainment at our Spanish Wine Mixer.
Review by Lura M.
Club Event•Reviewed on October 18, 2019•From Milton, GA
Alonso is very talented and a crowd favorite! Always on time and open to any suggestions. We've had Alonso return every year for our event and will continue to do so!
Review by Darien S.
Corporate Function•Reviewed on June 21, 2019•From Decatur, GA
Review by Michelle R.
Birthday Party (Adult)•Reviewed on October 13, 2018•From Alpharetta, GA
I like Alonso. He is very communicative over email.. He was very polite and patient until all the guests arrived. He situated himself on the deck and did well. He had an audience. Thank you for entertaining my family Alonso. We hope to see you again soon! Take Care…
Review by Hilary H.
Event•Reviewed on February 1, 2018•From Atlanta, GA
Alonso did a fantastic job at my event. He was very talented, presentable and prompt. Would definitely hire him again!
Review by Maria W.
Birthday Party (Adult)•Reviewed on December 15, 2017•From Roswell, GA
Alonso did an incredible job at my mom's 80-1 birthday party! He played beautifully and made her feel special and cared for. His repertoire was amazing and he was so charming. Totally happy with the experience. Will hire him again in the next opportunity and definitely recommend him.
Review by Aprial C.
Club Event•Reviewed on October 14, 2016•From Milton, GA
We have used Alonso for 2 years in a row now for the same annual event. He's great, is always prompt, and very professional.
Review by Patrick B.
Private Party•Reviewed on November 7, 2015•From Atlanta, GA
Alonso's music was wonderful and he was a delightful presence at our party. We would definitely hire him again!
Review by Diane H.
Corporate Function•Reviewed on April 25, 2015•From Pine Mountain, GA
Alonso was very pleasant and easy to work with. He responded quickly, answered questions, and the booking process was easy. He was punctual and professional at our event and received many compliments. He was also accommodating to music requests. I would highly recommend him, his music provided a lovely background to our event and I would hire him again.
Review by Kristy J.
Valentine's Day Party•Reviewed on February 14, 2015•From Atlanta, GA
Alonso was amazing. We hired him for a gig at our restaurant on Valentine's Day and had so many great comments from guests. His quote was affordable. He was on time and did everything as promised. I would absolutely book him again and I highly recommend him.