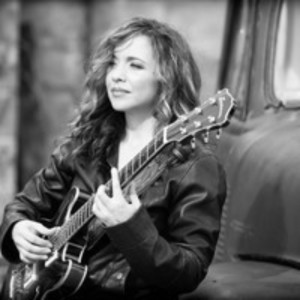 With 20 years of guitar playing, Johnna has a variety of musical genres under her belt; including Classical, Jazz, Blues, fingerstyle,  Latin music styles and her own compositions.  She performs as a solo guitarist for weddings and private events,  and has performed with Jazz ensembles, Latin bands, blues bands, musical productions, & orchestral settings throughout the Southeast.
Her passion as a music educator has and continues to nurture the talents of many aspiring musicians and novice players. Johnna focuses on providing quality guitar lessons to both children and adults in the Atlanta area. Solo Guitar:  Johnna has a unique approach to her solo playing, its a combination of genres crossing classical, jazz, and Latin music with her own signature mark. Having performed as a solo guitarist (& Duo) for many years in a variety of settings, she has honed her craft.  Solo guitar performance settings range from weddings, private events, corporate functions,  and house parties. Performance credits include: The High Museum of Art, CNN Center, Universities, Virginia Commonwealth University, East Carolina University, Fort Lee VA, Chateau Elan, Lake Lanier Resorts, WREK Radio broadcast, and more…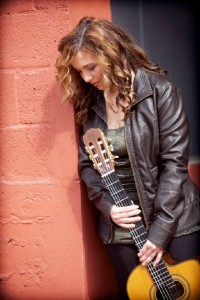 Ensembles performances: Having had the pleasure of performing with a sharing the gift of music with many artists, Johnna has had the opportunity to work with many extraordinary musicians such
as: saxophonist Derwin Daniels, Simon Meyer, Jazz Big Bands, The Kerry Hill Blues Band,  various Latin groups, & a few off-Broadway musicals.
Amplification for acoustic and nylon string guitar is a craft in and of itself.  Johnna uses primarily Swiss made amplification "Schertler Amps" to create the perfect tone and projection.
SOUND SAMPLES
TESTIMONIALS
Hi Rich,
Thank you so much! Johnna was great, we had a lot of compliments about her performance. It was a pleasure to work with you, we'll definitely keep you in mind next time we're in Atlanta!
Best Regards,
Hallie Marple, Chateau Elan September 5, 2017
_________________________________________________________________________________
"Johnna was phenomenal. She played beautiful music and completely set the ambience. I didn't have to tell her anything. She was self-sufficient which is a major add to an event planner overseeing a variety of other aspects."
Meredith Brown, Corporate Christmas party at The Capital City Club Brookhaven, December 17, 2014
————————————————————————————————————
Dear Johnna, Thank you for your contribution to the success of our Executive MBA Welcome Ceremony at East Lake Golf Club on Saturday evening.  Your music added such a wonderful element to the programming and the selections perfectly matched the tone of the evening.  You were a pleasure to work with and very low-maintenance (thank you for that, as I was swamped!).  I received numerous positive remarks about your music.
I hope that we have the opportunity to work together again sometime.
Very best regards,  Caroline
August 2014 Corporate Event East Lake Golf Club
————————————————————————————————————————
"We recently employed Johnna to perform at a Make-A-Wish(R) major-gift philanthropy reception. She was prompt and profession. Not only was her performance excellent, it was a great enhancement to the overall event!"
Carl E. Hanson
Chairman of the National Board Make-A-Wish Foundation of America
Feb 2012
---
After a long day of technical meetings, our group of 200 filed into the conference center's ballroom for a typical buffet dinner. But this time we had Johnna's guitar music to smooth the rough edges of the day. She played in a variety of styles, each piece beautifully done. Johnna was easy to work with. She was prompt in communicating, showed up on time (even a little early) and handled herself in a professional and friendly manner. "
L. Pileggi  Oct 2010
---
"Johnna did an amazing job. She was responsive with email communication, and was punctual on the day of the wedding. Her music was absolutely beautiful, and we're so glad we hired her!"
K. Bradley April 2010
---
"Johnna recently played for a very special gathering of family and the closest of friends. It was our fiftieth wedding anniversary at Cherokee Town Club, and the event…by all comments from those attending…was spectacular. Johnna's contribution to the gathering was wonderful…just the icing on the cake. I had never met her until the evening of the dinner…she asked what I would like to hear and my direction was simple: "just play what you enjoy playing". She did just that and it was perfect!" – K. Bowes
---
"Johnna played at a reception of international guests that I hosted. Her performance included selections from Classical, Jazz, Contemporary & South American music genres. Her performance deeply enhanced the international aspect of the reception. She is a highly technical player, but is also artistically rich and varied. Her guitar playing is always a joy to hear." — T. Schmitt
---
"Johnna played at an outdoor party at our home recently, and her music really made the atmosphere special. Not only was her playing beautiful, but she was very flexible in playing selections that were in keeping with the theme of our event. Her interactions with guests also added a lot and at the end of the time we had agreed to have her play, I was so pleased with what her playing had added to our party that I had her stay longer!"  – C. Miller
---
"Johnna did an excellent job taking my description of the general mood we were trying to achieve for my daughter's wedding and translated that into specific music selections for the ceremony. Her pre-wedding music contributed to the importance and joy of the moment, and was appreciated by all who attended." – J. Ward