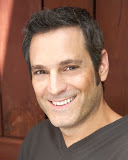 James Brandon first became interested in magic when his father brought him to see Doug Henning for his twelfth birthday. James worked his up from the starter set his sister gave him for his twelfth birthday to the conception and construction of his own large illusions which inevitably led to a professional career as a magician, comedian, emcee and actor. James' high-tech magic show involving dance, pyrotechnics and live animals gained him immediate success on the European nightclub circuit and he became the youngest variety artist ever to star at the famed Alcazar de Paris in France. His 26 tours of Western and Eastern Europe have included dozens of television appearances and a Command Performance for the Royal Family of Monaco in Monte Carlo.
His appearances as guest narrator at Lincoln Center's Alice Tully Hall, sparked a quick succession of commercials for MTV and Panasonic. Twentieth Century Fox spotted James and hired him to direct Oscar winner Joe Pesci, for the scenes involving magic, in the hit film, "My Cousin Vinny". James has also done extensive special effects consulting including work on the Sting video "Desert Rose".
Amongst the most precious Medals and Grand Prizes bestowed upon James by the magical societies are the Seigfried and Roy "Golden Lion Award" he received in Las Vegas, the World Magic Olympics Medal he won in Japan and the "Golden Mandrake", presented in Paris for excellence in the magical arts. Six South American tours brought James to Argentina, Brazil, Chile, Columbia and Venezuela where his 23 television appearances resulted in his being featured on the Miami based TV show, "Best of Sabado Gigante". The success of that performance, seen by 170 million people worldwide, led to James filming the widely viewed American TV Specials, "The Great Magic of Las Vegas" for the Fox Family channel.
In 1997 Brandon married Czech model and make-up artist Paulina Halskova. The two quickly returned to Las Vegas where James was starring in "Splash" at the Riviera Hotel and Casino. Later that year he began a six month engagement at the Luxor Hotel and Casino where he starred in the Dick Foster production, "Imagine".
In 1998 James performed in "Basin Street Follies" at the Showboat Casino in Atlantic City. In 1999 James starred in "Las Vegas Nights" at the Biloxi Grand Theater. In 2000 in Malaysia, Brandon performed, "Odyssey", billed as a preview of the show that James plans to someday perform in space. "Odyssey" sold out nightly for six months.
James Brandon now tours the world with his grand illusion show billed as, "The First Magician in Space". The show includes his award winning bird and sword act, and many of his original illusions including his signature effect, "Inner-Space" in which the audience witness' James actually climbing out of his own body.
TESTIMONIALS
"A sharp comic wit"
Atlantic City Woot
---
"He shows off a fine flair for ad-libs"
Las Vegas review Journal
---
"Sure to mystify and tickle your funny bone"
Entertainment Today
---
"Refreshing and creative! Bravo!"
Gaming Today
---
"James Brandon performs amazing illusions with great energy and style"
What's On
---
"Invigorating audiences with high intensity comedy and Magic"
Showbiz Weekly
---
"Hard and imaginative allusions, no wonder he has received so many awards"
Show Time
---
"He deserves a standing ovation"
Las Vegas Style