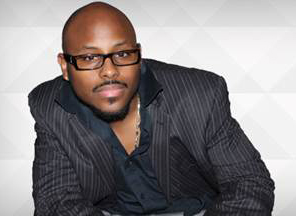 In 1995 an 8th grade student was asked by the schools superintendent to DJ a high school party. Having only had his turntables for a year, the DJ confidently agreed and, DJ Sematic was born. After his stellar performance DJ Sematic became the sought after for the Westchester county high school circuit. DJ Sematic has continued to be a dedicated student of his craft and has earned the proper credits to be called a teacher too.
DJ Sematic has an innate ability to read the crowd and get them to participate in his music safari through genres of music. He also had many notable classic mix tapes such as "The Best of Bad Boy-Press Rewind Part 1" and "Best of Nas and AZ" both which were featured on MTV for mix tapes of the week.
As the official DJ of the Grammy Nominated Hip-Hop Artist Fat Joe, Sematic's skill and hard work has taken him around the world to perform in countries that include Morocco, Canada, Nigeria, Ghana, Finland, Rome, Belgium, Austria, London, Holland, Italy, Germany, Brussels, Dubai, and Spain. Capturing the audience is what DJ Sematic does the best but in December 2008 he gave up the turntables for a season and focused on his new found relationship with Jesus Christ. Then he picked it back up to create his own brand Strictly Clean Entertainment.
Today DJ Sematic is masterfully spinning the best of, R&B, Hip-Hop, Reggae, Pop, 80's Top 40 and Gospel all to the Glory of God. Whatever you want DJ Sematic has it, and with the ability to capture the crowd through the art of spinning the turntables he has a God given talent. It takes brilliant track selection, excellent mixing, perfect timing, and the skill to facilitate the crowd to participate, which DJ Sematic has been doing for over 15 years.
A great DJ will take you on a journey that will make you smile, dance, and enjoy yourself all day and night. Nobody encompasses these characteristics better than New York's own DJ Sematic, now residing in the ATL. Sematic has had fame and fortune. Now, he just wants to spread good music and the good news and is focused on doing it through music.
Countries Performed
Morocco, Canada, Nigeria, Ghana, Finland, Rome, Belgium, Austria, London, Holland, Italy, Germany, Brussels, Dubai, Spain, etc.
Equipment
Rane TT57 Mixer  Technics 1200's turntables QSC Speakers
Testimonials:
DJ Sematic was wonderful! He was punctual and courteous. He played a perfect mix of our requests, took requests, and his own playlist was fantastic!"
Ashley Shippey, Birthday Party at Southbound, October 21, 2017
———————————————————————————————————–
"Excellent DJ. – We loved it!"
Jeanne Warsing, Corporate National Sales Meeting, Ritz Carlton Reynolds Lake Oconee, March 1, 2017
—————————————————————————————————————————————