Looking for new and original ideas in team building? You found it!
We are an entertainment-based team building company so each of our events combines humor with morale boosting team participation, which results in expanding communication and camaraderie. While it is true that all of our Events are extremely fun, there are also strong and tangible business lessons built into the mix, which will ultimately enhance company productivity and increase your bottom line.
We are an Atlanta based company that works nationally. Wherever your event is, we'll work with you to make it a hit!
---
WE PUT THE SHOW IN BUSINESS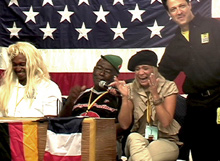 Funny Bizniz has developed all new improvisational games from the ground up to emphasize team building. We involve ALL participants and set them up in easy to follow, low pressure, no fail scenarios. The group is fully guided through the comedic process but since they are inserted into already funny situations, success is guaranteed!
---
 TEAM BUILDING CAN BE MURDER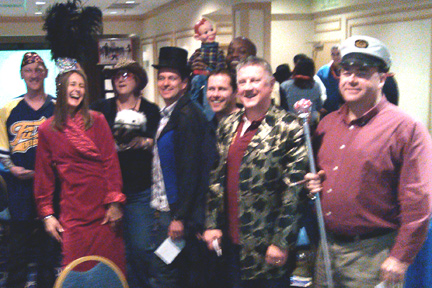 Murder Mystery team building is a fun and creative to spark enthusiasm, boost morale and teach coworkers to communicate with each other more effectively. Participants are teamed up as investigators, suspects and witnesses. Teams discover clues, gather evidence, expose motives, explore suspicions and draw conclusions.
---
 SURVIVAL IS THE NAME OF THE GAME!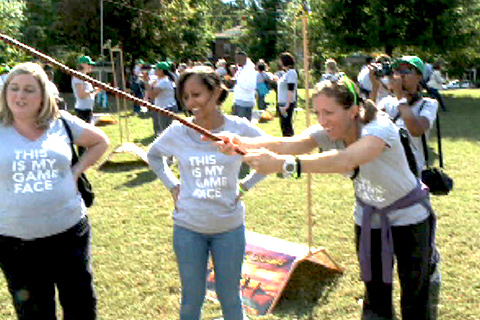 Hunter Islands events are a combination of team survival challenges, treasure hunting and mystery solving but most of all they are great team bonding experiences.  Tasks are not based on strength or endurance but more on wits, skill and the ability to let loose and have fun.
---
 STEP RIGHT UP, TODAY'S PERFORMERS ARE…..YOU!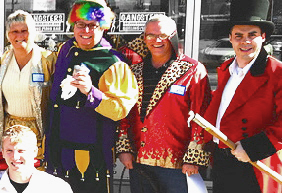 In our Cirque De Silly team building event groups are supplied with colorful costumes, props and amusing ideas for routines. Our facilitators guide acts by providing gentle direction and then it's SHOWTIME! As our Ringmaster announces each act, teams eagerly enter the ring and boldly perform, generating mirth for the spectators and themselves.
---
 HAVE A FIELD DAY AND GO FOR THE GOLD!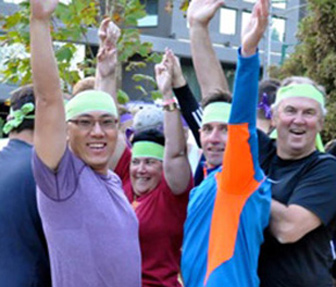 Our Team Building Olympics is a winning combination of fresh air, joyful team bonding, and more than a dash of pre-planned mischief. Everyone has a chance to participate at their own comfort level yet opportunities to excel reveal themselves with every new challenge. Participants will only be out of breath from laughter!