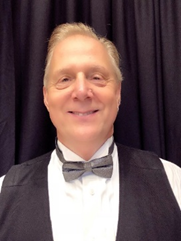 For over 20 years, no Disc Jockey/Entertainer/M.C.  has been more in demand in the Atlanta and Southeastern area than Ricky Discenza, aka DJ Ricky D.  As a lifelong musician, Ricky is  popular choice with Fortune 500 companies, Wedding Events,  and private event planners and has an impressive track record of satisfied clients.  Whether it's a small party, an intimate or lavish wedding, or large corporate event, DJ Ricky D is known for his extraordinary energy, extensive knowledge of music, and innate ability of knowing what each client needs to make his or her event a total success.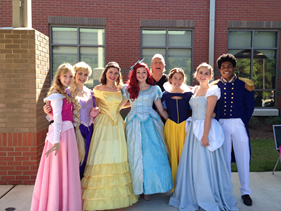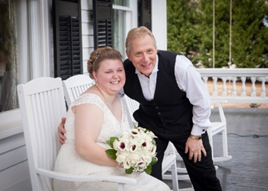 TESTIMONIALS
All went perfectly. Fabulous evening. Everyone said it was the best wedding they ever attended. Dance floor was packed entire evening and all special music requests and cues were executed flawlessly.  DJ Ricky was the best. So appreciate all your assistance Rich. We will cherish the memories forever. Thank you so much!
Elena Mullican, MOB Sandy Creek Barn Greensboro, GA
————————————————————————————
DJ Ricky D was terrific! Many guests commented on how great the music was. He stuck with the playlist and added request. Just fabulous! He even danced with us. The music can make or break a reception and he helped make ours fabulous!
Thanks, Patti (mom ) and Rebecca White, (Bride), Sweet Meadow Farm
————————————————————————————————–
Thank you. Will you also let DJ Ricky know how thankful I am for the great job he did? If my Accounts Payable department would let me tip 100% I would. The highlight of my evening was seeing a full dance floor, including an SVP, two VP's who I would never expect to see dancing, our COO and CEO all doing the Cupid Shuffle ?. Seeing the everyone loosen up and the joy on their faces mad all of the challenges I had planning this party 100% worth it.
————————————————————————————————-
---
Very good – loved how as we gave award he would play appropriate music. Good lighting and music. Skilled DJ – professional.
Marlinda Fulton, annual meeting Ritz Carlton Reynolds Lake Oconee
————————————————————————————————-
---
"We enjoyed DJ Ricky very much! He was approachable, courteous and an absolute delight. His skills and talents made this event a memorable pleasure. He really turned it into a party! People were engaged and still making music requests up until the very end. He was awesome, in fact it was the best holiday party we've had. Thanks so much, we can't wait to do it again."
Dee Douglas, Holiday Party, Ritz Carlton Reynolds Lake Oconee
—————————————————————————————————–
"Ricky D was fabulous… Best DJ ever! He got all the wedding party on the dance floor right away and kept the fun party mood going until the very end… A delight!"
Suzanne Haverty, Rehearsal Dinner Party, The Icehouse, Dublin GA
——————————————————————————————————-
"Ricky D was outstanding at the Atlanta Athletic Club's 4th of July celebration! He made appropriate announcements at the right times and was able to excite our crowd of almost 2000 people for our featured entertainment act. To top the night off, he perfectly timed patriotic music to our fireworks display. All in all, a really great event!"
Lisa Henderson, Director of Catering, the Atlanta Athletic Club
——————————————————————————————————————
"Ricky D ROCKS! Want him next year! One of the best we have had!"
Holly, Realtor Christmas party
——————————————————————————————————–
"Ricky was amazing! He absolutely captivated 125 15 – 16-year-old kids! He was SUPER!"
Anne Miller, Private Party at residence
——————————————————————————————————————-
Rich-  My daughter told me that it "was the best party that she has ever been to" mostly thanks to Ricky!  He was AMAZING!!!!  Thank you thank you – I would have responded sooner, but I needed a nap:)
Anne
Daughter's Sweet 16 Party
——————————————————————————————————————-
I have nothing but great things to say about Ricky. He was honestly the best guy for our wedding – you couldn't have recommended a better DJ. My mom and dad both said they loved him, and I received numerous other comments (good ones) from guests and relatives stating he was a big hit. He was great with the kids, and played just the right variety of music to get the older couples dancing on the floor as well as the younger ones. He even got my former scoutmaster to break out into a dance with his wife! 🙂 I remember him filling up the dance floor completely (with our guests) and then got out there with us to lead everyone with the dance moves. That was definitely a lot of fun – I'm glad he got interactive. Overall, he showed up on time, introduced himself to me, and made sure he was on top of any last minute requests / changes that came our way. Real professional, personable and flexible. The ceremony went off exactly as planned too. He played all our requested tracks, and set the mood perfectly. I didn't have to think about any of the details. He took care of everything and with a top notch work ethic. Oh, and the guy gave me a hug at the end of the reception (as I was thanking him) just before we we made our exit! I know some people might find that a little odd, but he really came off as a solid family guy and made our wedding a very special day. I appreciate him being down to earth and non-corporate with us. I would definitely use him again if the need arose, and I have no problem recommending him to anyone else I know who may need a DJ in the future. Thanks again for all your time and effort in helping us!
---
He DJ'd at both our ceremony and the reception. It's important, very important to me, that you know some of the reasons that Tony and I were so pleased that we had Ricky as a major part of our wedding day. Ricky listened to and understood the kind of people we are. He understood what kind of music/artists we liked and which ones we didn't. I know that you know, that in your industry that kind of talent is crucial to ensuring a happy and successful event. We grew up (teen years) in the 70's and he played quite a bit of that music and then the party really got going with so many fun songs – She's A Very Kinky Girl/Rick James (wait, I'm not sure that Ricky even knows this – myself and another girl at our wedding partied with Rick James in the early 80's at The Palladium in NYC!), Bilie Jean, Run Around Sue and on and on – everyone was having so much fun – it was wonderful! Once people got on the dance floor he kept them out there. He even humored some of our guests who wanted us, folks that I worked with in the past, to dance to We Are Family one more time.
The staff on Club Level told us all the next morning that our wedding was the best and most fun they've ever seen – a large part of that was the music – they were still talking about the music when we left 7 days later.
Ann Marie, Bride, The Ritz Carlton at Reynolds Plantation on Saturday
---
Ricky was very energetic and knew exactly how to run the party!
Lisa G , Subdivision Pool Party
---
He did a great job! I'd definitely recommend him!
Jennifer Cooper, Event Location: Capital City Club
---
We Have Only Had Positive Comments about the Entertainment!
Maria — Holiday Party — Marriott Evergreen — Stone Mountain Park
---
Ricky Was Really Wonderful. The Music Was Great and Appropriate and He Was so Laid Back with a 'Can-Do' Attitude — Thanks so Much!
Natalie — Corporate Holiday Party-Marriott-Windy Hill
---
Ricky D was excellent! Thanks!
Todd — The Diplomats New Year's Eve Party -Capital City Club Downtown
---
Ricky did a fantastic job. Quite entertaining and interactive. Absolutely would recommend him to anyone.
Janet — Corporate Event-Waverly Hotel
---
He was wonderful!
Lindsay — Corporate Event-Atlanta Athletic Club
---
Thank you for helping us enjoy our party! You made it really special and everyone had a great time!
Rebecca — Surprise Birthday Party-The Phoenix Bldg
---
Ricky was great and interactive with all guests. They really enjoyed him!
Lindsay — 4th of July Celebration-Atlanta Athletic Club
---
Awesome!
Gail — Sweet 16 Party
Corporate Event at the Ritz Carlton Lodge: "DJ Ricky D did a great job balancing creating fun and engagement with his clients!" Benedikt S
---
Father/Daughter Dance Atlanta Athletic Club: "Ricky Is Wonderful with Children in Very Interactive, a Joy to Be with!" Julia
---
Wedding Reception at St. Ives Country Club: "DJ Ricky was the best! Friendly, professional, interactive – everything a wedding DJ should be! Thanks so much!" Meghan Shaw – Bride
---
Wedding Reception at The Ritz Carlton Lodge at Reynolds Plantation: "we were extremely impressed with Ricky D. Not only did he do a great job with the music but he also saved me (the bride) from the rain when he transported us in his van to safety. We love Ricky!!! Great personality too!!!!" — Lisa Ireland
---
Corporate Christmas Party Atlanta Hilton Northeast:  "Excellent DJ – Played a Good Variety! Entertaining!" — Lori S
---
Atlanta Athletic Club New Year's Eve Party: "Thanks Rich in Ricky D! Ricky D Is Away so Great with the Families and Children!" — Julia
---
Daughters Fifth Birthday Party Atlanta Athletic Club: "thank you so much .. DJ Ricky was on time, prepared and a perfect fit for our event. The process from start to finish was seamless… We will be using Axtell for all our future entertainment needs" Adam Thomas
---
.
Holiday Party — Marriott Evergreen — Stone Mountain Park
– "We Have Only Had Positive Comments about the Entertainment!"-Maria
---
Corporate Holiday Party-Marriott-Windy Hill-"
Ricky Was Really Wonderful.  The Music Was Great and Appropriate and He Was so Laid Back with a "Can-Do" Attitude — Thanks so Much!"-Natalie
---
The Diplomats  New Year's Eve Party -Capital City Club Downtown –
"Ricky D was excellent!  Thanks!- Todd
---
Corporate Event-Waverly Hotel
:  "Ricky did a fantastic job.  Quite entertaining and interactive.  Absolutely would recommend him to anyone."  -Janet
---
Corporate Event-Atlanta Athletic Club
:  "He was wonderful!"  -Lindsay
---
Surprise Birthday Party-The Phoenix Bldg
.:  "Thank you for helping us enjoy our party!  You made it really special and everyone had a great time!"  -Rebecca
---
4th of July Celebration-Atlanta Athletic Club:  "Ricky was great and interactive with all guests.  They really enjoyed him!"  -Lindsay
---
Megazzini 13-year-old birthday party: "
Ricky really connected with the kids.  He did a great job and try to engage them at all times.  I heard rave reviews from parents about what a great DJ Ricky was!  Their kids thought it was "the best party ever" and now want Ricky at their birthday parties."