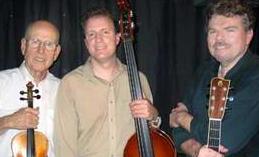 County Down focuses on traditional acoustic Celtic music – from can also play bluegrass to pop. Using bass, guitar and fiddle this string ensemble plays the music of Emerald Isle. With so many musical styles in their repertoire, their music is fun for audiences of all ages and musical tastes.
Available as a trio or 4pc adding drums. Traditional Celtic & Irish Music, jigs, beer drinking songs and more.
TESTIMONIALS
We were very pleased. They were very versatile, punctual & cooperative.
Mary Jones Atlanta Athletic Club
---
We were very happy with the group. Our guests enjoyed them so much –and wanted them to stay longer!!
June Hodge – Country Club of the South
---
Great music. Really nice performers. Highly recommended.
Hazel Nourse – Wedding Rehearsal Dinner
---
The guests LOVED it! Thank you Axtell for once again exceeding our expectations.
Debra W. – Capital City Club – Downtown
---
As always, the help you all gave was great and County Down was great to work with. Thanks for your usual good job.
Kit M. – Grady Health Systems Location: Stone Mountain Park
---
Excellent act. The lead singer was outstanding!
Gary E. Event Location: Atlanta Hilton & Towers 1
---
I'm writing to thank you for helping make our annual party a success. Your music was top-notch and your enthusiasm was contagious. I highly recommend County Down to anyone and look forward to seeing you again next year. Thank you once again.
John B. – American Candy and Tobacco Co.