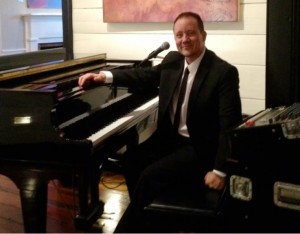 Don McB – Pianist and Vocalist
Don is one of Atlanta's most versatile musicians and entertainers, is an established, long-time fixture of the area's music scene. Don's extensive career includes onstage appearances and performances with members of such recording artists as .38 Special, Mother's Finest, Blackfoot, The Georgia Satellites, Roger McGuinn and many others. Additionally, Don has played locally with bands such as The Heat, Citizen Cain, Starshower, and The Crush, and he is also a classically-trained pipe organist.
---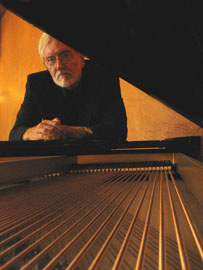 Jim G (solo Pianist)
Jims music background is unique and broad. He not only plays throughout the Southeast, but has performed extensively in Europe, especially in Paris and Florence. He has written four books on the music business which are used in colleges across the country and for two years was the head of Georgia State University's Music Industry Program.
---
Atlanta based pianist/composer/recording artist Beth Michaels has enchanted public and private gatherings for over twenty years with her broad and varied musical repertoire. Adding just the right blend of talent and elegance to any affair, Ms. Michaels has become a noteworthy entertainment choice for many of Atlanta's finest social and intimate occasions.
---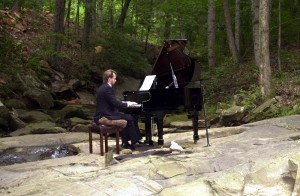 Scott S – (solo Pianist)
Scott Schumann's classical training and skills as a jazz pianist listed him quickly in a number of Who's Who of High School Students, Colleges and Entertainment. He graduated Cum Laude from Capital University Conservatory of Music, Columbus Ohio.
---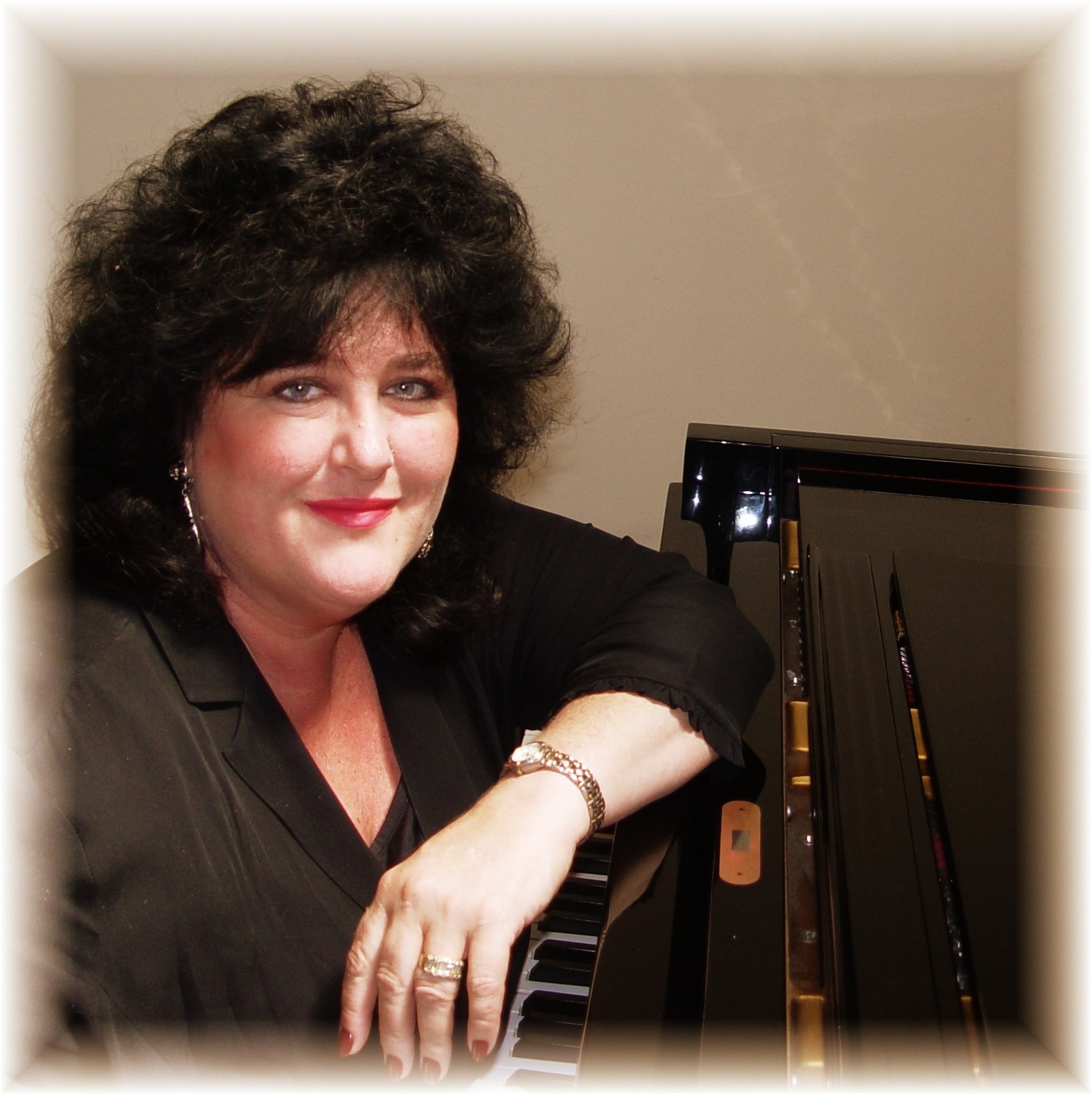 Jeni Michelson is a singing, swinging one-woman-show, performing over 2,000 songs and singing in as many as 10 languages. She has entertained Atlanta audiences for 30+ years as a solo artist and with her variety dance band, Society Express. Expect to hear anything from Big Band Standards, Jazz, Classic Rock/Pop, Motown, Show Tunes to Country, Soul, Americana and Blues.
---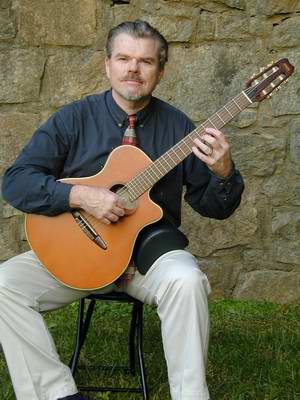 Whether you are looking for instrumental music from classical to country, or you need music for a wedding ceremony or cocktail hour, Jim can do it all. He can even throw in some Flamenco guitar for good measure!
---
I am a guitarist/musician who has been playing since 1986, and who has been performing the style of solo instrumental Flamenco/Latin guitar on and off since around 1992. I began playing in the style of Rumba Flamenco around that time, and then integrated Latin guitar styles such as Bossa Nova and Mexican Traditional into my playing and perform some traditional flamenco styles such as Solea, Alegria, and Tangos as well.
---
Even as a young boy, Keith knew he wanted to be a professional musician. Today he enjoys a successful career as a concert guitarist, recording artist, composer, and teacher. Keith began his performing career in the late 1980's with a simple philosophy: advance the art of guitar performance through diverse music that appeals to a wide audience. His many musical experiences (from rock to classical, folk and flamenco) have produced an artist with a perspective and style that is unique in the world of classical guitar.
---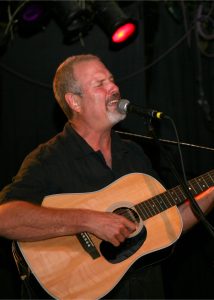 Paul N (One-man band with vocals)
Paul provides quality entertainment for corporate and private events looking for gentle background music or an entire one man show with vocals.
His song list spans pop, country, easy listening, oldies, folk and more. If you're looking for an entire night of Jimmy Buffet, Beach and Island Music, he can do that as well.
A regular performer at metro Atlanta restaurants, Paul excels at Jimmy Buffet, James Taylor, The Eagles and more. A sure crowd-pleaser, Paul's smooth vocals and large and diverse repertoire provide the perfect environment for enjoyable entertaining.
---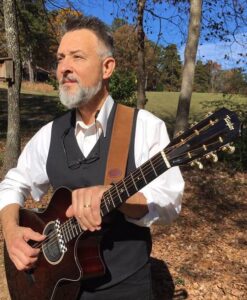 Craig G – (solo guitar and vocalist)

Guitarist, sound engineer/producer since 1974
Guitarist in bands BLACKJACK, Atlanta, GA and ELI Tallahassee, Fla
Attended AIA for Sound Engineering and Music Business
Owner Nashville Sound Studio, Atlanta Location
President Sound Dog Music Publishing, Nashville/Atlanta
Former coordinator for the Nashville Songwriters Association International
Is currently a published songwriter with Sunset Ranch Music, Nashville & Sound Dog Music, Nashville/Atlanta
---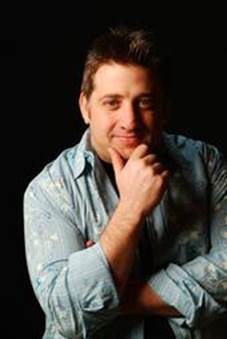 Kevin W – (solo guitar and vocalist)
A real One-Man Band. Kevin plays all the instruments on his background tracks – real drums, real bass, real keyboards, and real vocals.
Kevin has spent his entire life in music.  Kevin Wyglad has been playing professionally for 26 years. Performing on large stages as a kid, Kevin was hired as a professional musician for the first time at the age of 16, and completed his first tour by 23. Kevin has been covering songs his entire life. As a songwriter, Kevin also kept shows on the calendar that were/are cover music shows. Often times, Kevin appropriately mixes covers with originals depending on the venue or show.
---
Johnna J – (solo guitarist)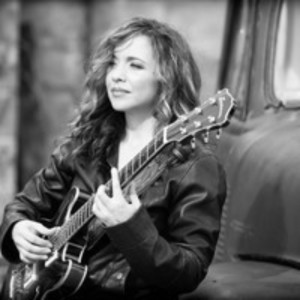 With 20 years of guitar playing, Johnna has a variety of musical genres under her belt; including Classical, Jazz, Blues, fingerstyle,  Latin music styles and her own compositions.  She performs as a solo guitarist for weddings and private events,  and has performed with Jazz ensembles, Latin bands, blues bands, musical productions, & orchestral settings throughout the Southeast.
---
I've been a professional musician pretty much all my life, starting when I was around 15 years old. I'm a producer, vocalist, pianist, keyboardist, sax player and guitarist. I will also play bass and drums if I'm forced to. I've played and toured with lots of groups ranging in genres from rock n roll , jazz, country, to Christian praise and worship. But I think I'm better known currently in the Atlanta area as a " one man band".
---
---
Detroit born Guitarist/Composer Dan started playing guitar at the age of 9. When he first heard the genius of Jazz guitarist Wes Montgomery, Dan devoted himself to becoming a die-hard Jazz artist. Dan received his Bachelors degree from the renowned Berklee College of Music, where he majored in Jazz Composition and Arranging, and also received his Masters degree from the University of Miami with a major in Jazz Pedagogy. He currently resides in the Atlanta area where he teaches Jazz Guitar at Emory University and leads his own groups as well as freelance guitar work. Dan has released four CD's with Blue Canoe Records. The most recent being in collaboration with Hammond B3 extraordinaire David Ellington entitled "Organ Trio".
---
Do you want upbeat live music, but more than just a guitar player, and you don't want the expense and hassle of a full band?  Brandon is your guy! He has the talent, hard work, and professionalism you'd expect from a high level musician and he will work tirelessly to exceed your expectations and leave you with an unforgettable experience!
---
"Upbeat positivity is a Wes constant, in his music and his attitude", said Rolling Stone Magazine of the blue-eyed Atlanta songsmith. Georgia Music Magazine said that "(Wesley) may just be the next big thing" in a recent publication and he was dubbed "Best Atlanta Singer-Songwriter" of 2014 by Jezebel Magazine.
---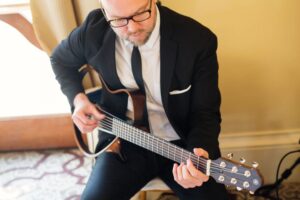 John E. is a versatile musician who blends a multitude of styles into his own sound. He is a former Cirque Du Soleil guitarist and Warner Music recording artist. As a professional session guitarist, John has recorded in studios throughout Atlanta, Nashville, New York and Los Angeles.
---
John is an active freelance guitarist, bassist, vocalist and bandleader based in Atlanta, GA.
As a Performer
John plays rock, jazz, classical, blues, acoustic, country and other styles of music. He can perform solo, with a duo or trio, or with one of his ensembles. John is an experienced musician who has performed in well over a hundred venues in a dozen states.
---
I play solo baritone guitar. The baritone guitar is lower in pitch than a regular guitar and has a rich, warm tone that is both relaxing and pleasing to the ear. The mellow, jazzy arrangements I perform on the baritone guitar provide excellent background music for receptions, cocktail parties, dinner parties, etc.