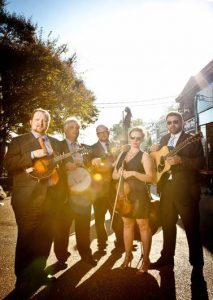 The Dappled Gray's – Details and Demos
The Dappled Grays are a progressive bluegrass ensemble whose high energy stage shows and musical prowess have been turning heads since their arrival on the Southeastern acoustic scene. With the release of their first full length CD, they have cemented their place as one of the most exciting and dynamic young bands around.
In 2001 they were voted Atlanta's Best Bluegrass/Traditional Band by the areas largest entertainment magazine-Creative Loafing. In particular, the bands ability to balance traditional picking and country harmonies with a subtle progressive streak (and unlikely fashion sense) broadens the groups appeal across the genre's great new/old divide.
---
Cedar Hill  – Details and Demos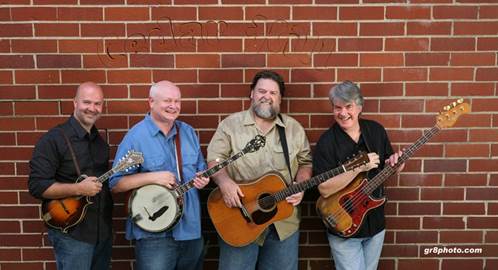 Cedar Hill has performed their brand of bluegrass entertainment at many venues, clubs, conventions, concerts, festivals, private parties, and special events around the southeast. They were voted "Favorite Entertainers" for five consecutive years at the McIntosh Amphitheater in Peachtree City, Georgia.
The group has been called upon to perform at many of Atlanta's premier events including the Coca-Cola Centennial, the 1996 Olympics (Underground Atlanta), and Peach Bowl Presidential Balls. Cedar Hill has opened for many national acts (such as Doc Watson, Leon Russell, Phish) at local concert venues such as Lakewood Amphitheatre and the Variety Playhouse.
---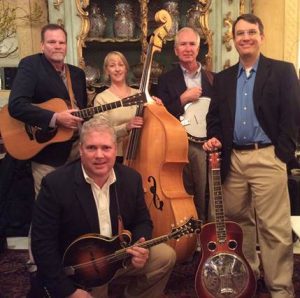 Peachtree Station – Details and Demos
Peachtree Station brings influences of bluegrass, swing, folk, newgrass and rock. You are as likely to hear progressive bluegrass laced with jazz and swing from this talented group of seasoned musicians. All are veteran musicians and together they form one of the most exciting groups Atlanta has to offer. You're in for some hot pickin', great vocal harmonies and an outstanding evening of music with Peachtree Station.
---
Dixieland Jazz – Details and Demos

Set your feet firmly on Bourbon Street in Old New Orleans. You'll experience every bit of the joy, energy, and humor of that early American Jazz called Dixieland. Songs from Fats Waller, Hoagy Carmichael, Louis Armstrong, Jelly Roll Morton, plus many old favorites like "Sweet Georgia Brown" and "When the Saint Go Marching In".
Our Dixieland Bands have been enjoyed at festivals, concert halls, jazz clubs and endless corporate and private events.
Dixieland music is authentic, zealous, and joyful. In other words, great fun!
---
Willow Ave Dixieland Jazz Band – Details and Demos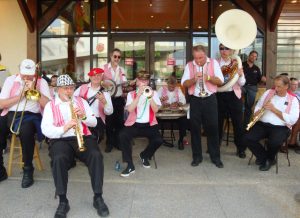 The Willow Avenue Jazz Band was formed shortly after the 1988 Democratic Convention in Atlanta. Playing countless private parties, weddings and corporate events.
---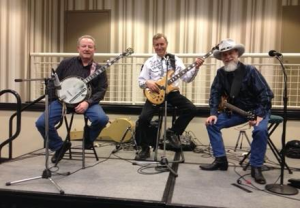 Willow Ave Bluegrass Band – Details and Demos