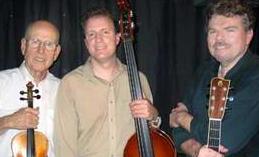 County Down – Details and Demos
County Down focuses on traditional acoustic Celtic music – from can also play bluegrass to pop. Using bass, guitar and fiddle this string ensemble plays the music of Emerald Isle. With so many musical styles in their repertoire, their music is fun for audiences of all ages and musical tastes.
Available as a trio or 4pc adding drums. Traditional Celtic & Irish Music, jigs, beer drinking songs and more.
---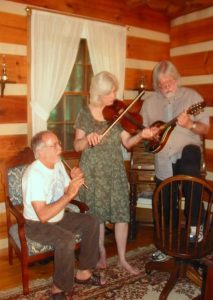 Barney's Goat – Details and Demos
Borrowing their eccentric name from an Irish folk tune, the members of the Atlanta-based folk ensemble Barney's Goat value a healthy dose of blarney within an evening of music. Whether performing the Irish and Scottish songs that are their specialty, their unusual repertoire of American material, or both, these spirited entertainers love nothing more than to spin a good yarn through song. Moving effortlessly from ribald pub songs to poetic and tragic ballads, they sprinkle in wry humor and running commentary to keep their audience on an emotional rollercoaster.