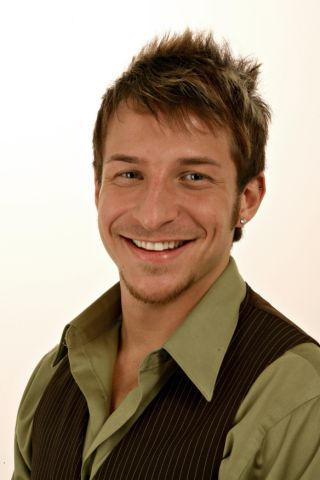 Cliff  is a DJ, singer, dancer, choreographer, and producer who has been performing on stages across America and Europe for over 20 years. He is an experienced pro who is dedicated to helping you create fun lifetime memories.
Cliff is a lively motivator and showman who will make your party a success! With a powerful stage presence, talent, and originality he knows how to capture the audience and keep the party going. Plus, he will take care of you to make your party the way you want it!
Party Packaging Includes:
Professional Sound Systems
Full Light Show with Disco Ball, Laser Star, Strobe, Spot, Aggressor, Mini-Aggressor, Fog Machine and more!!
Variety of music ranging from the Swing / Big Band Era of the 1940s to current chart toppers
Costume changes and color coordination to your event
Private party planning with free phone consultation
Interactive games for kids and adults
Professional dancers and choreographed shows
Line dance and hip hop instruction
Competitive Pricing
Guaranteed FUN!!
TESTIMONIALS
"Dear Cliff,
Thank you again for another wonderful Baines' wedding! Amanda and Jimmy's ceremony was wonderful with her special selected movie tunes. The wedding reception was awesome from the wedding party introductions to the fun props with selected songs. Everyone loved the music, lights, and group participation to line dances and conga lines. You have such a gift of knowing how to entertain and get people off their feet! Everyone is still talking about how much fun they had, and that is all because of you. Please thank your two assistance for their help with indoor and outdoor sound systems!
I am sad that I don't have another daughter for a wedding with you. Please know that I will continue to refer you to friends and relatives for their events! Best wishes to you in your career!
Fondly, Alice and Tom Baines"
Mother and Father of The Bride, Flint Hill, March 11, 2017
———————————————————————————————-
"We/everyone LOVED Cliff! He was fantastic and we had so many people ask for his information after the wedding. My caterer even asked for his info to pass on to another client. We love Cliff! Thank you!"
Erin Braun, bride, wedding reception, the Event Ctr., Opelika, AL December 20, 2014
____________________________________________________________________________
"Cliff did a wonderful job! He keeps everyone dancing and playing games through the night! The employees are always excited to have Cliff provide entertainment! Thank you!"
The Vein Guys Christmas party, Hilton Asheville North Carolina, December 6, 2014
———————————————————————————————————————
"Rich, I am writing to you in regards to Cliff.  He was our DJ on Oct. 4th 2014 and I can only give him a 10+.  I have seen alot of DJ's in my life and no one really compares to Cliff.  I love how he totally interacted with the crowd.  I love the props that he used.  He really made people laugh and the crowd just loved him.  The compliments that I received after the wedding were unreal in regards to Cliff.  He really has a knack for this whole thing and I have already given his name to someone look for a DJ for a wedding.   Thanks again Cliff for all that you did for Ashley and Jamie's wedding.  You totally made for a great wedding!!  Steve and Mari Lynne Bohn"
————————————————————————————————————-
"Cliff was an absolute blast!  The party hats and sunglasses were a big hit, and when Cliff came out on the dance floor, all bets were off!  Everyone was Kung-Fu fighting! We are so grateful we called CTRAM for our wedding.  With all the stress of planning and execution of our big day, it was a huge relief to have Cliff in control of the party, and what a party it was!  I can't recommend Cliff enough, and I will recommend him often."
Greg Waggoner – Groom
---
"First, I wanted to say what a pleasure it was working with you a couple of weeks ago!!! You are absolutely amazing and I would definitely like to add you to our preferred vendor list if that is okay with you."
Jodi Chamberlain – Wedding Coordinator at Reunion Country Club
---
"He was a blast!! My favorite memory was the whole entire night it went perfect and people are still talking about it. Many say it was the best wedding they have been to."
Katrena Englebrecht – Bride
---
"He is such an entertainer… I really like it when he gets up and gets involved with the people. Such as singing, dancing and walking around socializing."
Renee Hill – Apartment Complex Manager – The Worthing Companies
---
"Cliff is such a talented entertainer.  I've had experiences with many dj's but cliff by far surpasses them all."
Leigh Scofield – Corporate Client
---
"Had to tell you again what a wonderful job you guys did for us….the kids had a great time and the whole crowd of parents and teachers seemed to enjoy themselves as well.  Even our principal, who is "all business", said you did a fantastic job!!!!"
Lori Erwin – PTA Middle School Dances
---
"Cliff is FANTASTIC!!!!"
Nicole at Nicole C. Photography – Wedding Photographer
---
"WE LOVED IT!!!  Wished we could have had Cliff all day!!!  He is truly amazing!!!!  Thank you thank you thank you!!!!!!!!!!!!!!!!!!"
Sarah Calugar – Spalding Crossing Apartments
---
"Thank you so much for being the 'hit' of our party.  People keep telling us how special it was.  Your energy brought the room together!  Thank you!
Franklin and Larson Hughes – Wedding
---
Atlanta Community Food Bank fundraiser-"Cliff and crew did a great job for us at the 2013 cancan ball! Thank you!" Karen
---
Cool Ray Christmas Party Georgia Aquarium: "Cliff was awesome. Thanks so much for keeping everyone entertained and having fun!" Amanda