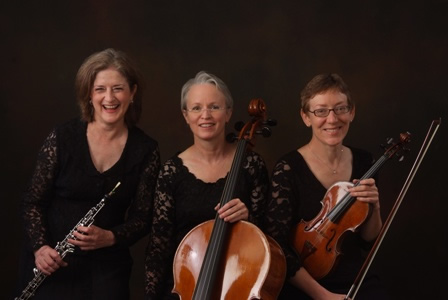 The Azalea Trio – Details and Demos
Combining enchanting violin with soulful oboe and sonorous cello, we bring you elegant chamber music for any occasion.
---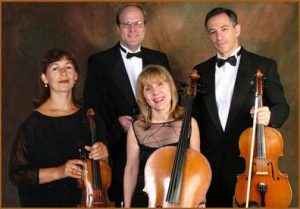 Axtell Strings – Details and Demos
Axtell Strings play acoustic instruments crafted by great Italian and French masters but can also perform as an electric string ensemble using the latest hi-tech Yamaha instruments. The group blends the talents of top notch musicians some of whom you might have seen with ASO, Atlanta Ballet, Atlanta Opera, and other professional groups in the Southeast.
---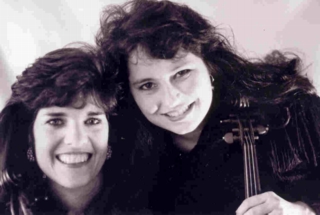 Melodies and Memories – Details and Demos
Melodies and Memories is the result of sharing friendship and the pure joy of music. Robbie, an Atlanta native, has been playing professionally since 1982. She has toured abroad where she has performed in many prestigious locations, including the Cathedral of Notre Dame and Westminster Abbey.
---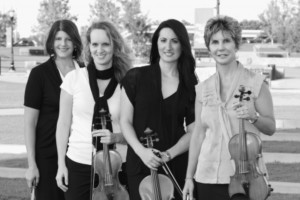 GA Strings – Details and Demos
Georgia Strings was formed by charter members Jennifer Johnson, Dana Lu, Kelly Taylor, and Kathy Wallace in 2003. As a premier string quartet in the Atlanta metro area, Georgia Strings has performed at a wide variety of events.
---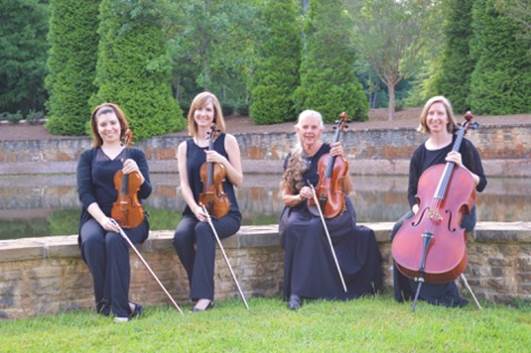 Celebration – Details and Demos
The Celebration String Quartet specializes in providing elegant 
music
 for wedding ceremonies, receptions, and other special occasions.
---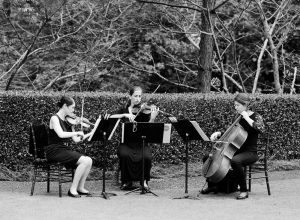 The Atlanta Trio – Details and Demos
The Atlanta Trio is a musical ensemble with extensive experience and expertise. Co-Founded in 2021 by Ms. Katerina Lewis Rakestraw and Dr. Emily Laminack Wetzel, both former members of the ensemble Luna Strings, each member holds over a decade's experience of quality performance and tailored event coordination. From classical concerts to rock concerts, intimate weddings to corporate galas, studio recordings to on-set filming, the Atlanta Trio knows how to make your event both unique and exceptional.
---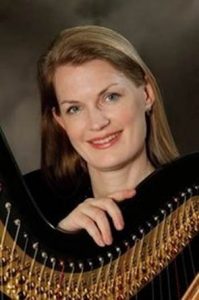 Harpist Dania – Details and Demos
Well known as an accomplished orchestral player as well as a freelance artist, Dania is affiliated with many professional orchestras.
---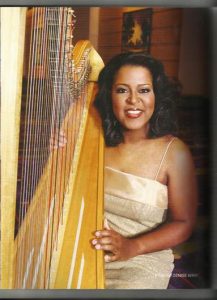 Harpist Monica – Details and Demos
Atlanta's own wedding specialist. Harp music adds the perfect touch with a sophisticated and elegant atmosphere to the ceremony. Monica's repertoire is vast and diverse, including but not limited to classical, jazz and traditional.
---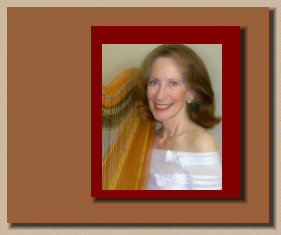 Harpist Brenda – Details and Demos
Harp music is the best way to surprise and delight the guests at your Atlanta wedding, reception, or dinner. After reviewing her photos, audio clips, and videos, you will see that harpist Brenda Street offers an impressive presentation that will help you create the perfect ambiance for your special occasion.
---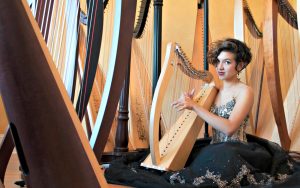 Elizabeth Carnes, Harpist – Details and Demos
Elizabeth has been performing in the greater Atlanta area for the past ten years and holds a degree in Harp Performance from Reinhardt University. Elizabeth has been featured with musical groups such as The Augusta Symphony, The Atlanta Harp Ensemble, The Collegiate Columns, and various Reinhardt University ensembles. She worked two years as the Artist in Residence at the Atlanta Harp Center, and currently serves in the Music Ministry at First Redeemer Church. In addition to her extensive freelance work, Mrs. Carnes maintains a private teaching studio through the FRC Conservatory of Music & Arts.
---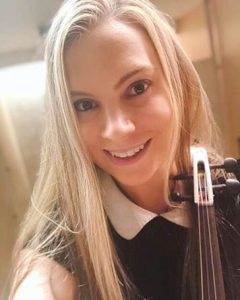 Strolling Electric Violinist Michelle W – Details and Demos
One of Atlanta's most versatile musicians, Michelle Winters, Violinist, is a musician you'll simply never forget. After spending many years practicing thousands of hours into strict classical violin, Michelle's true passion surfaced when she discovered that playing to her favorite rock and pop artists couldn't be held a secret anymore.