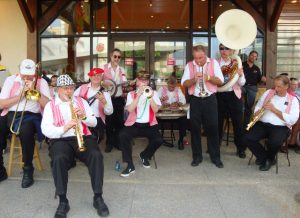 The Willow Avenue Jazz Band was formed shortly after the 1988 Democratic Convention in Atlanta.
During 1988, Steve played five nights per week at the Marriott Hotel downtown, in a Dixieland Trio led by Harry Pratt.
In 1989, Steve worked with Sammy Duncan five nights weekly at Joe Dale's Cajun House in Buckhead.
They recorded an album which is still in print: "Sammy Duncan's Hot South Jazz Band".
During those years, Steve also freelanced as a sideman with Ruby Red's, Ernie Carson's Capitol City Jazz Band, Stew Magee's Bourbon Street Jazz Band, The Pioneers (co-led by Ron Beisel and Ben Johnson), Herman Foretich, and Molly Malone's (led by Erv Hinkle of Ray Bloch Productions), and Cecil Welsh (of Henry Mancini fame). He played at the Fulton County Stadium for The Atlanta Braves with George Carere.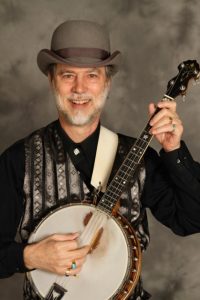 He also began to seek jobs playing for private parties and corporate functions, as a leader.
Steve began playing with Don Erdman's band, Hotlanta, in the early 90's, shortly after the band was formed.
He went with Hotlanta to France, Spain, Saudi Arabia, and also took three Caribbean Cruises. He traveled, played and sang frequently with Hotlanta until the end of 2022, when Don retired.
Through the years Steve also played countless private parties, weddings and corporate events with his own group.
Just a few of the clients that Steve's Band has played for are: Microsoft, Coca Cola, The Ritz Carlton Hotel, The Georgia World Congress Center, Modex, Presenting Atlanta, Calloway Gardens, and Stone Mountain Park.
The Willow Avenue Jazz Band plays Fun, Peppy music, that you'll like.
SAMPLES