These and other great artists and performers are available through Axtell Productions! Give us a call! 

Winner of the International Guild of Stage Hypnotist Comedy Competition Held in London England!
Do you believe Mark has ESP?  Well how about ESPN?  Either way your guests will be thrilled that you provided the comedy mind reading of mentalist Mark.  A show that features audience participation and laughter!  Mark's lovely assistant is a Flemish giant rabbit.  One of the world's largest rabbits!  Imagine this!  Weighing in at over 20 pounds, that's right, 20 pounds.  Einstein finds a previously selected card, pulling it out with his teeth!  (As seen on animal planet).
---
James B has starred and emceed many of his own shows in Atlantic City, Monte Carlo and on the Las Vegas strip including starring in "Imagine" at the Luxor Hotel. He is a Triple Crown winner having received the coveted Siegfried and Roy Golden Lion award, the Golden Mandrake and top honors at the Magic Olympics. He was the star of the Family Channel special, "The Great Magic of Las Vegas" and most importantly he will do a great job entertaining your group!
---

Joe is a magician, mentalist, and professional speaker based in Atlanta Georgia. He creates customized corporate magic presentations and keynotes for promotional, motivational and entertainment events in the United States and around the world.
---

Bill blends music and comedy into his magical effects, creating a relaxed, enjoyable experience for your group. Carrying a custom suitcase that doubles as a table the act is completely self-contained, except for an occasional borrowed item or a volunteer assistant from the audience.
---

Beyond any shadow of a doubt, Bill is one of the most sought after entertainers in the nation today. As a magician, M.C. and comedian he has performed over 21,000 shows in 17 countries on 89 international tours. He is an unusual entertainer – who astonishes audiences with stage illusions and keeps them in stitches with his comedy and music. He is also an accomplished singer, guitarist and banjo player.
---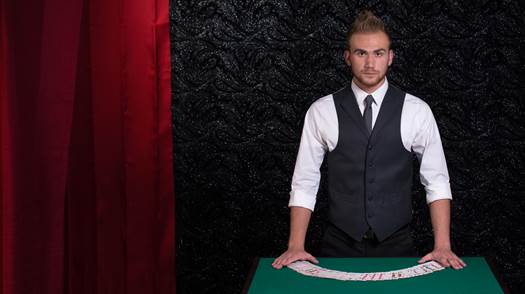 Dylan became fascinated with magic at the early age of 6. Throughout his childhood he would perform small shows for his family just about every night. By age 12, Dylan joined the International Brotherhood of Magicians. At age 12, He became the youngest magician to be voted into Ring 63.
---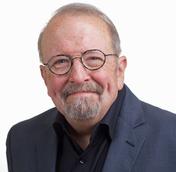 Mentalist and Psychic Entertainer Mark Johnson
Banquets, conventions, colleges and universities, fund raising, private events, parties, sales meetings, shows, walk-around, readings.
---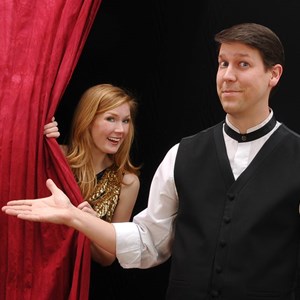 Mark Robinson is one of the hottest comedy acts in the USA. He is more than just a magician, he's also a comedian, illusionist, juggler, and master of ceremonies, making him one of the most versatile entertainers in the industry.
To learn more about these magicians simply click on their link. After you narrow down your favorite call or e-mail me so I can secure the talent.
Many facilities require that vendors have at least 1 million in liability insurance before they can set foot on their property. We carry $2 million in liability insurance which gives you additional security.
I will be happy to speak with you about each individual magician whenever you are ready. It will be my pleasure to answer any questions and walk you through the process.