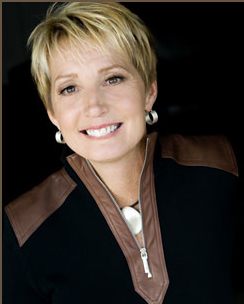 Karen is a comic on the move. She is currently on tour with the the female answer to the "Blue Collar Tour" and these chicks are selling out theaters across the country. Karen also headlines top comedy clubs including The Stardome, The Punchline, The Comedy Catch and many more. She has opened for Jon Stewart and was a contributing writer for "The Rosie O'Donnell Show." This southern girl combines her "deep south" heritage with her "new south" attitude. Her humor is smart and observational. Country folks refer to her as "the thinker". You may have heard her sharp wit on "The Bob & Tom Show". This natural performer has a keen sense of timing. Her likeability and playfulness on stage gives her a broad audience appeal. Some of her favorite topics are the "self-help" craze, aging and the break down of her own body.
TESTIMONIALS
"Everyone is still talking about how good you were. It's so unusual to find someone like you who is so outstanding and not raunchy. You did a great job. It was super, super good!"
Ray Rector, Rector Hayden Realtors
---
"Karen Mills turned our stuffy corporate dinner into a fun filled riot. Within two minutes she had our crowd howling!"
Tom Giddens, AFLAC
---
"Karen hit the mark big time at our annual awards meeting – she has humor that transcends age and male / female barriers that make her the perfect fit for a wide range of people. I would highly recommend her."
Dave Kollmann , President, Flintco Companies, Inc.
---
"Karen, We enjoyed your performance so much! I have gotten phone calls and emails from everyone saying how great they thought you were!!"
Brenda Dassell, Toyota
---
"Karen, I saw your act last night at the Tennessee Theater. I rarely enjoy a stand up comic but you are hilarious! There aren't many in your caliber."
Angie Bane, Maryville, TN