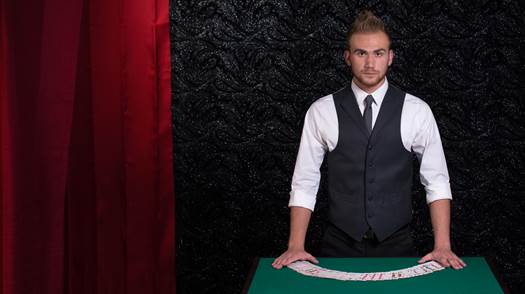 Dylan became fascinated with magic at the early age of 6. Throughout his childhood he would perform small shows for his family just about every night. By age 12, Dylan joined the International Brotherhood of Magicians. At age 12, He became the youngest magician to be voted into Ring 63.
Dylan excels at performing for corporate events such as Publix Food Stores grand openings in Charlotte, and Marshall's grand openings all over the South East.
Through the years, Dylan has had the opportunity to perform for large corporations, birthday parties, church events, and dinner theaters throughout the South.