(Acoustic Bass / Lead Vocals; Guitar / lead vocals, & Female Lead Vocals)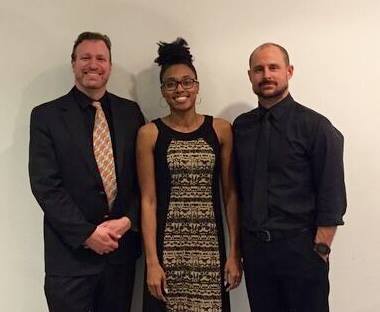 Lilac Wine is best described as a sweet and heady musical recipe of tasteful song choices, skillful musicianship and adventurous arrangements magically combining into sounds both alluring and relaxing to the listener. Lilac Wine excels in performing popular songs of the last 50 years with the musical chops of traditional folk, bluegrass and jazz. You will be amazed at how much lush harmony and instrumental fire can come from just 3 voices and an acoustic guitar and bass! Lilac Wine is the ideal small ensemble for entertainment at moderate volume levels while maintaining visceral energy for the perfect blend of traditional and trendy music performed with taste!
TESTIMONIALS
Ya'll were great! Thank you! – Rachel, Bride
Exceeded expectations!! Would definitely recommend – Thank you again!! – William Plumer, Groom – Cherokee Country Club
We recently had Lilac Wine play at our small wedding celebration of about 85 people. Lilac Wine was the perfect choice. They played a wide selection of music and were not too loud where people couldn't still enjoy the dinner conversation. Everyone kept asking us where we found the band as they were all impressed with how good they were! I would definitely recommend Lilac Wine to my friends and family. They were pleasant to work with and really did an excellent job. I could not thank them enough!
Review by Erin B.
I love Lilac Wine! Their talent is undeniable and my guests gave them glowing reviews. I will definitely hire them again and would highly recommend them to others.
Review by Laurie P
Second time I've booked them – always a 5 star experience. They really go out of their way to accommodate and Robert is incredibly responsive to questions or issues.
Review by Braedon H.
Lilac Wine was easy to work with and easy to book. The guests at my party (350+) loved them. Lilac Wine was the opening act before Ed Roland and the Sweet Tea Project and I think the crowd was blown away. Many people asked for contact information for future bookings. Great music! Great talent! So much sound from three people!
Review by Steven H.
Lilac Wine is, simply, an amazing group. From start to finish, the experience was wonderful. We received a number of compliments on the music and many of our guests (and colleagues!) wished we could somehow package up their sound to take with us while wondering why talent like this is not more famous! (Please record a cd or get a YouTube channel! :)) Robert, Larissa, and Grant were extremely easy to work with and accommodating at every turn. I highly recommend to anyone looking for amazing music for their event. Have already spread the word to individuals in the Atlanta area by word-of-mouth.
Review by Kacey S.
Rob and team are absolutely amazing! They are super easy to work with and provide wonderful entertainment. I would totally recommend Lilac Wine for your future events!
Review by Rachel L
This year, it was my turn to plan my company's annual holiday open house. I didn't want the typical piped-in music or DJ that had been so many times before. Lilac Wine was the PERFECT choice. Our guests were extremely impressed with the trio's diverse talent and extensive catalog of tunes. They gave us our favorites from Coldplay, Michael Jackson, Amy Winehouse and so many more; music for everyone to enjoy. The event wouldn't have been as successful without them. In fact, the event was successful because of them, and I'm still racking up cool points for making such an awesome selection. I highly recommend Lilac Wine for any occasion.
Review by Michele L.
Lilac Wine was THE very best part of my wedding reception. The talent of all three performers is undeniable and they are simply a delight to listen to. Whether seeking background or dance music, they can provide a variety of music they make their own. Very creative and the absolute best band I've heard in a long while. I can't wait to see what's in store for them!
Review by Ashley V.