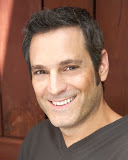 James B has starred and emceed many of his own shows in Atlantic City, Monte Carlo and on the Las Vegas strip including starring in "Imagine" at the Luxor Hotel. He is a Triple Crown winner having received the coveted Siegfried and Roy Golden Lion award, the Golden Mandrake and top honors at the Magic Olympics. He was the star of the Family Channel special, "The Great Magic of Las Vegas" and most importantly he will do a great job entertaining your group! 
To open his performance, James often will thrill the audience by producing two large pigeons out of a balloon in mid air. What follows is an audience participation driven magical laugh-fest!
 James and his attractive assistants can also perform any one of many "Las Vegas" style magic illusions adding impact and production value to the show.
Making an executive or surprise guest appear during an event is always a huge hit. James can also involve the client's products into the magic or make his beautiful assistants appear displaying the products.